David A. Milligan, P. E.
Principal Engineer
David A. Milligan is a registared professional chemical engineer with Matches. He supports Matches' objective to improve the efficiency, profitability and performance of chemical, energy, manufacturing and metallurgical operations. For several decades, David has applied advanced chemical engineering and cost engineering to estimate competitive advantage. Generally David's work has been developmental:

analyze technology at the research level,
develop and test at laboratory stage,
construct and operate pilot plants,
design and start-up first commercial plant, and
debottleneck and optimize operating units.
Experience:
Acquisition Evaluation
Air Pollution Control
Ammonia Production
Ammonium Nitrate Production
Ammonium Perchlorate Production
Aquifer Testing
Biological Sulfur Reduction
Biomass Processing
Biomass Pyrolysis
Borax Production
Boric Acid Production
Boric Acid Solvent Extraction
Boron Solvent Extraction
Coal Briquette Production
Cobalt Ore Processing
Cogeneration Power Plant
Compressor Surge Suppression
Copper Heap Leaching
Copper Ore Processing
Copper Powder Production
Copper Sulfate Production
Cyclohexane Production
Environmental Remediation
Fertilizer (NPK) Production
Foreign Competition Analysis
Garden Fertilizers Production
Gas Sweeting Catalyst Production
Gasoline Octane Improvement
Gold Concentrate Smelting
Gold Heap Leaching
Gold Ore Processing
Heavy Sands Processing
Home Fertilizer Production
Hydraulic Mining
Industrial Cleaner Production
Iron Ore Pellet Production
Iron Pellet Production
Iron Pickling Acid Processing
Laboratory Metallurgical Testing
Liquid Fertilizer Production
Manganese Ore Processing
Manganese Oxide Production
Metal Electrowinning
Metal Ion Exchange
Metal Solvent Extraction
Molybdenum Concentrate Processing
Molybdenum Ore Processing
Nickel Ore Processing
Nitric Acid Production
Offshore Platform Stabilization
Optimize Heat Exchangers
Ore Sampling
Palladium Ore Processing
Paraxylene Purification
Pesticide Production
Platinum Waste Processing
Polymer Pyrolysis Processing
Power Usage Analysis
Precious Metal Processing
Refinery Modernization
Research Opportunity Evaluation
Rhodium Waste Processing
Silver Concentrate Smelting
Silver Heap Leaching
Silver Ore Processing
Soda Ash Production
Sodium Bicarbonate Production
Sodium Chlorate Production
Sodium Perchlorate Production
Sub-Bituminus Coal Drying
Titanium Ore Processing
Titanium Pigment Production
Titanium Tetrachloride Purification
Uranium Hexafluoride Production
Uranium Insitu Mining
Uranium Ore Processing
Waste Water Processing
Water Pollution Control
Water Usage Survey
Contact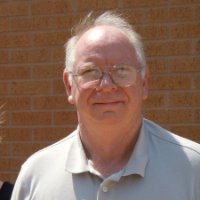 David Milligan
Partner

Matches
2005 N. Mistletoe Lane
Edmond, OK 73034-6054
Tel: (405) 340-2673
FAX: (866) 583-3035

Internet:damilligan@matche.com
Related resources
Principals