Affiliate:
T. P. McNulty, President Founder
T. P. McNulty & Associates (TPMA), founded in 1988, provides a wide spectrum of senior-level consulting services to the mineral, metal and chemical related industries throughout the world.
1-Jan-14 -- TPMA draws its strength from its Associates. They have over 500 combined years of distinguished technical experience in mining, processing or producing over 150 base metals, precious metals, nonmetallic minerals, and industrial chemicals. All Associates have held general management or executive positions, so technical ability is seasoned with judgment, providing TPMA's clients with a practical and cost effective solution to their problems. Many have operating experience in countries outside the USA. Most Associates have advanced degrees and are registered Professional Engineers.
TPMA fills the niche between a client's concepts and their implementation - often acting as the client's knowledge resource. Their just-right backgrounds offer speedy, effective and economical solutions to problems.
TPMA Services
Management Consulting for Strategic Planning
Process Design and Flow Sheet Development
Client Representative at Research or Engineering Firms
Due Diligence for Mergers, Acquisitions, and Loans
Market Studies for Mineral and Chemical Products
Expert Witness and Consulting Services for Attorneys
Audits of Operating Properties
Technical and Economic Evaluations of New Technologies
Mine or Plant Performance Improvements
Seminars and Other Presentations on Special Topics
Writing of Books, Manuals, and Articles
Plant Startup Assistance
Feasibility Studies and Property Evaluations
Waste Treatability Studies
TPMA's Clients
TPMA has over 100 clients. They include metal and mineral operations, oil/ gas/ chemical producers and waste treaters/ processors. In addition, TPMA has clients who research, develop, design, engineer and construct facilities. Several government agencies, law firms and financial institutions find TPMA's services helpful. Most are repeat customers.

References are available upon request.
Contact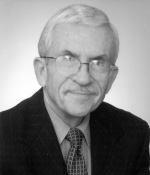 Dr. Terry McNulty
President

T. P. McNulty and Associates, Inc.
4550 N. Territory Place
Tucson, AZ 85750
Tel: (520) 529-3355
FAX: (520) 529-3943

Internet:TPMAcon1@aol.com
Related resources